The 2012 / 2013 search for the next Bachelor and the ladies competing for his attention has begun.
The very long running reality TV dating show has opened up casting calls for season 17. Producers for the show are currently seeking both sexes. Men and women can apply to be cast on the show or if you have a friend who you think is the ultimate catch, you can nominate him for the show as well.
Whatever your motivation may be… looking for true love in the world of reality TV or maybe the $250,000 on the line, this is your shot at dating show fame.
Many previous seasons of the show used bachelors that were some how recycled from previous shows or other shows from the Bachelor franchise such as The Bachelorette. This season seems to want some new blood and that blood could be coming from you!
The first open casting call for the show has been announced. It will be held in New York City on June 21st 2012. More open casting calls for the Bachelor are expected to be announced soon and people can also apply for the show or nominate their friends online. An online application for the Bachelor has been setup.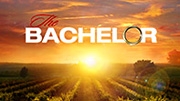 Do you think you have what it takes to be the next star of "The Bachelor", now you can find out if you do by applying to be on the show. The long running reality dating show will be holding auditions from now through early summer 2012.
Hopefuls can apply and charm the casting directors, one lucky men and of course some lovely ladies will be cast to be on the show and maybe make all of their romantic dreams come true.
Click here to get a jump start and apply online
Related posts:
You may be interested in the following Casting Calls