The Bad Girls Club is now casting! Are you a self proclaimed Bad Girl? How would you fare in a house filled with Bad Girls? The Bad Girls Club brings seven 'bad girls' together in one giant house. The 'Bad Girls' all have issues with things such as self-control, control, attitude, trust and many others. What will happen when all these 'Bad Girls' are put together in one house and filmed? Will they solve their problems and get along with each other or will chaos and mischief take over?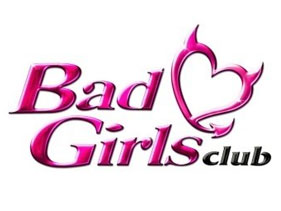 Bad Girls Club is a reality show on the Oxygen channel. The show brings these so-called 'Bad Girls' together in a luxurious mansion in hopes of them changing their ways. The girls are given rules to follow and specific goals to work towards. The girls live together and form relationships with each other (good and bad) as well as do things like go out  drinking, argue and grocery shop. Occasionally, Bad Girls get evicted from the house or choose to leave voluntarily.
The show's popularity has also caused a spin off show to be created. "Love Games" is a dating show that sets ex-bad girls up on dates because Bad Girls need love too. There was also a show called Bad Girls Road Trip.
The show has gone through 8 seasons in locations such as Miami, Las Vegas, Los Angeles and New Orleans. Season 8 of Bad Girls Club is set in Las Vegas, NV and premiered on Oxygen on January 23rd 2012.
The producers of "Bad Girl's Club", Bunnim / Murray are now accepting applications for the next season of the show.
To apply to be on Bad Girl's Club you will need to fill out an online application. You can find it here.
You must be 21 or over to apply for the show.
Related posts:
You may be interested in the following Casting Calls