Online tryouts for The Amazing Race
"The Amazing Race" is now casting for upcoming 2012 and 2013 seasons of the Adventure Reality Competition. The show is seeking teams of two nationwide.
D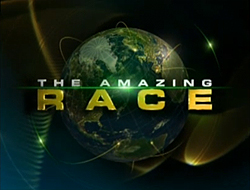 o you think you have what it takes to compete in "The Amazing Race" and win the race around the world? Can you outplay and outrace 11 other teams of 2 to the final destination to take home the huge million dollar prize?  You can apply for the show online right now. CBS has opened the online submission page for the Amazing Race. You can fill out the application for the Amazing Race via their website and then you will be allowed to upload a video.
CBS and "The Amazing Race" reality competition show is looking for outgoing, adventurous, competitive and humorous teams of two. Both teem mates should be over 18 and legal residents of the United States.
THE AMAZING RACE is a seven-time Emmy Award-winning adventure reality series hosted by Emmy-nominated host Phil Keoghan, which pits teams, each comprised of two members, against each other on a trek around the world. At every destination, each team competes in a series of challenges, some mental and some physical, and only when the tasks are completed do they learn of their next location. Teams who are the farthest behind are gradually eliminated as the competition progresses, with the first team to arrive at the final destination winning $1 million.
Before filling out your application for "The Amazing Race", please have a picture of you and your partner / teammate ready as well as a video.
Here are some tips for creating a good video:
Keep the video short, 3 minutes or less
Make sure it is well lit and you are not standing in front of bright light sources(causes silhouettes)
Make sure the sound is good and you can be heard clearly by being no more that 8 feet away from the camera.
Have a friend help you by holding the camera.
The video is to see your personality, so make sure your personality comes through from the start.
Give a little background information about yourself, your team mate, your family, and your passions.
Make sure there is no extra background noise to distract like a fan or TV.
Don't wear any clothes with logos.
You can apply for the show here
The deadline to apply for "The Amazing Race" is Noon on April 28, 2012.
Related posts:
You may be interested in the following Casting Calls