Currently viewing the category: "Uncategorized"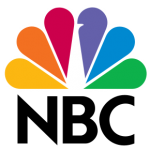 NBC is casting a brand new singing competition reality series. The primetime singing show is looking for singers ti audition. This show comes with a huge prize for the singer that wins, 1 million dollars! FROM THE PRODUCERS WHO BROUGHT YOU THE HIT SERIES, "THE VOICE" & "DEAL OR NO DEAL"… comes a groundbreaking primetime [...]
Continue Reading

→
Have you always wondered how people get on those reality shows that we all watch on TV? Well, the answer is that they attend a casting call or tryout in another way. Most popular reality TV shows hold open casting calls or allow people to audition / submit online or through email. The large shows [...]
Continue Reading

→
ABC reality show NOW CASTING THE NEXT GREAT UNSCRIPTED COMPETITION ________________________________________ Do you have to be the center of attention? Are you the person everybody wants at their party? Are you the type of person that is best described as "you either LOVE ME or HATE ME"? Would you like the chance to win $250,000 [...]
Continue Reading

→
TV SHOW LOOKING FOR OUTGOING, CONFRONTATIONAL PEOPLE IN A DISPUTE! YOU GET FREE: – FLIGHT – HOTEL – PRIVATE CAR FROM/TO NYC APRIPORT – MEAL MONEY – HAIR/MAKE-UP – LIE DETECTOR TEST (if needed) HIT NATIONAL TV TALK SHOW THAT SPECIALIZES IN CONFLICT RESOLUTION IS LOOKING FOR GUESTS THAT ARE CONFIDENT, ENERGETIC, CONFRONTATIONAL, IN-YOUR-FACE AND [...]
Continue Reading

→
Welcome to WordPress. This is your first post. Edit or delete it, then start blogging!
Continue Reading

→